Customer Access Portal

The Customer Access Portal is currently used to give customers information pertaining to their units. They can view maintenance charges, pms/service dues, repair history and they can enter readings. The two dashboard reports cannot be changed as they display the bulk of info customers would require.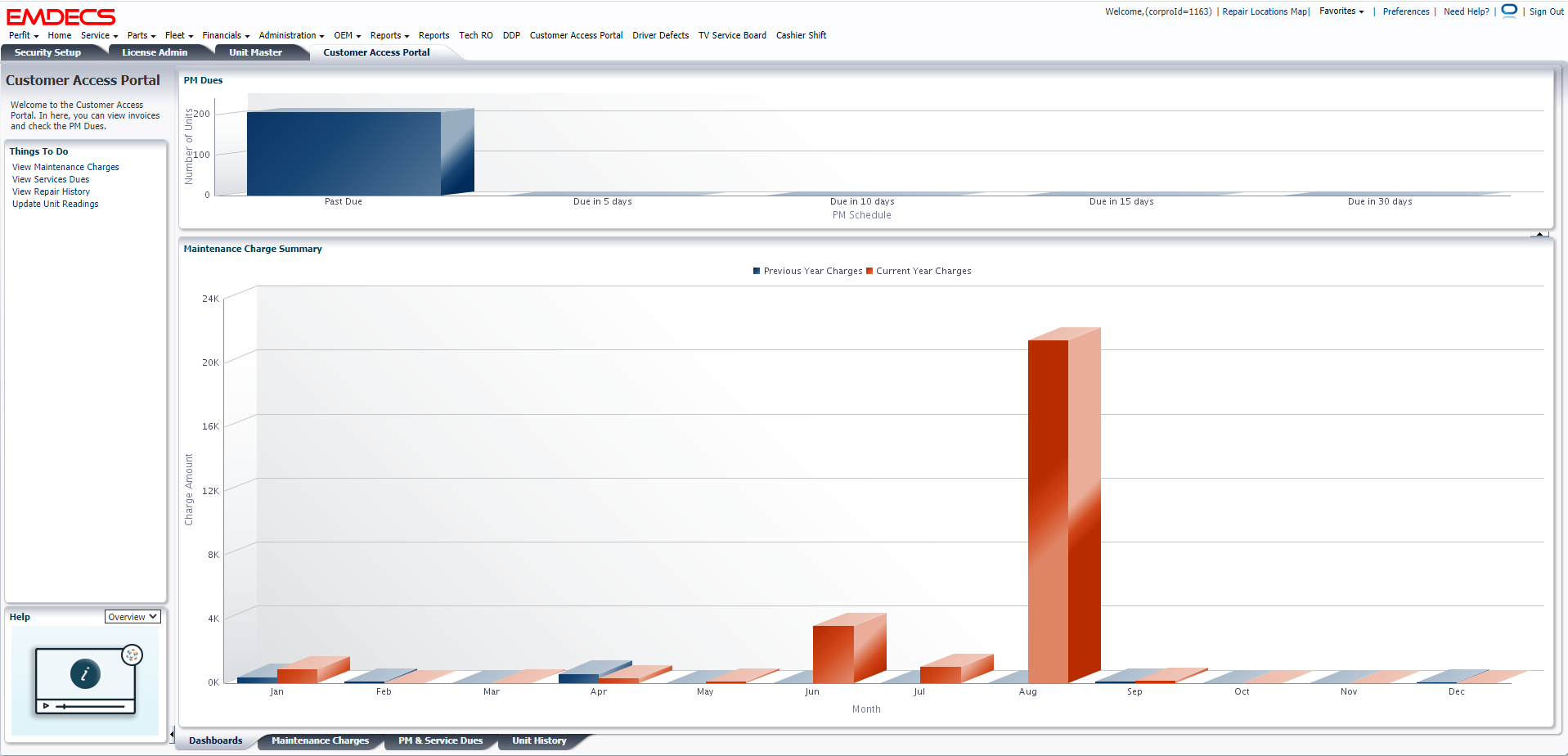 ---
Maintenance Charges

On this tab customers can view all charges pertaining to their units. This is shown in both a graph and written total format.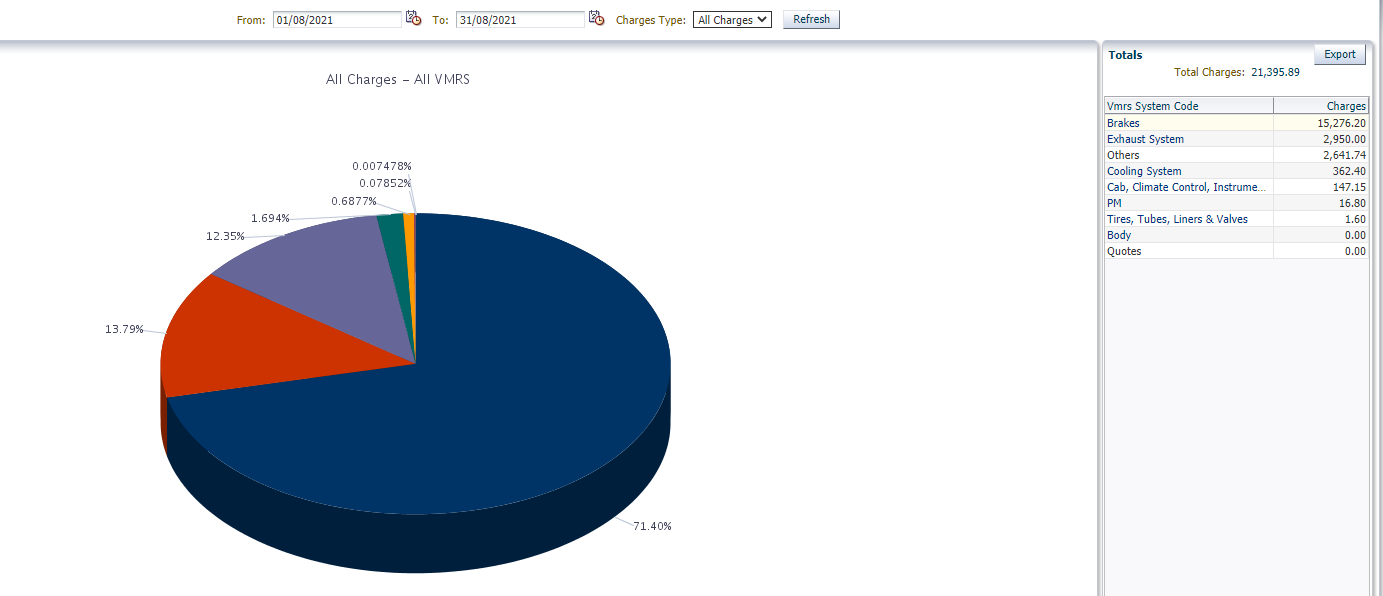 They're able to organize it by labor vs parts, designate the date range, and can also export it into an excel file. If the customer clicks on a portion of the graph they will see each cost line by line.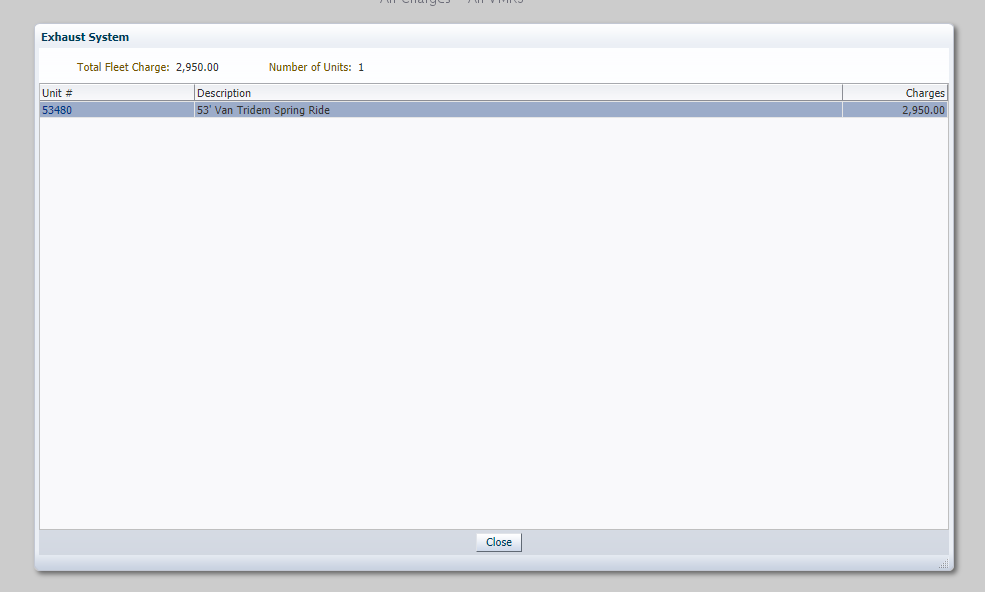 ---
PM & Service Dues

This tab shows the remaining time before a unit needs to be brought in for preventive maintenance. This works almost exactly like the service due page under the fleet tab but with less search options. The customer is also able to export an excel file which is very similar to the tab itself.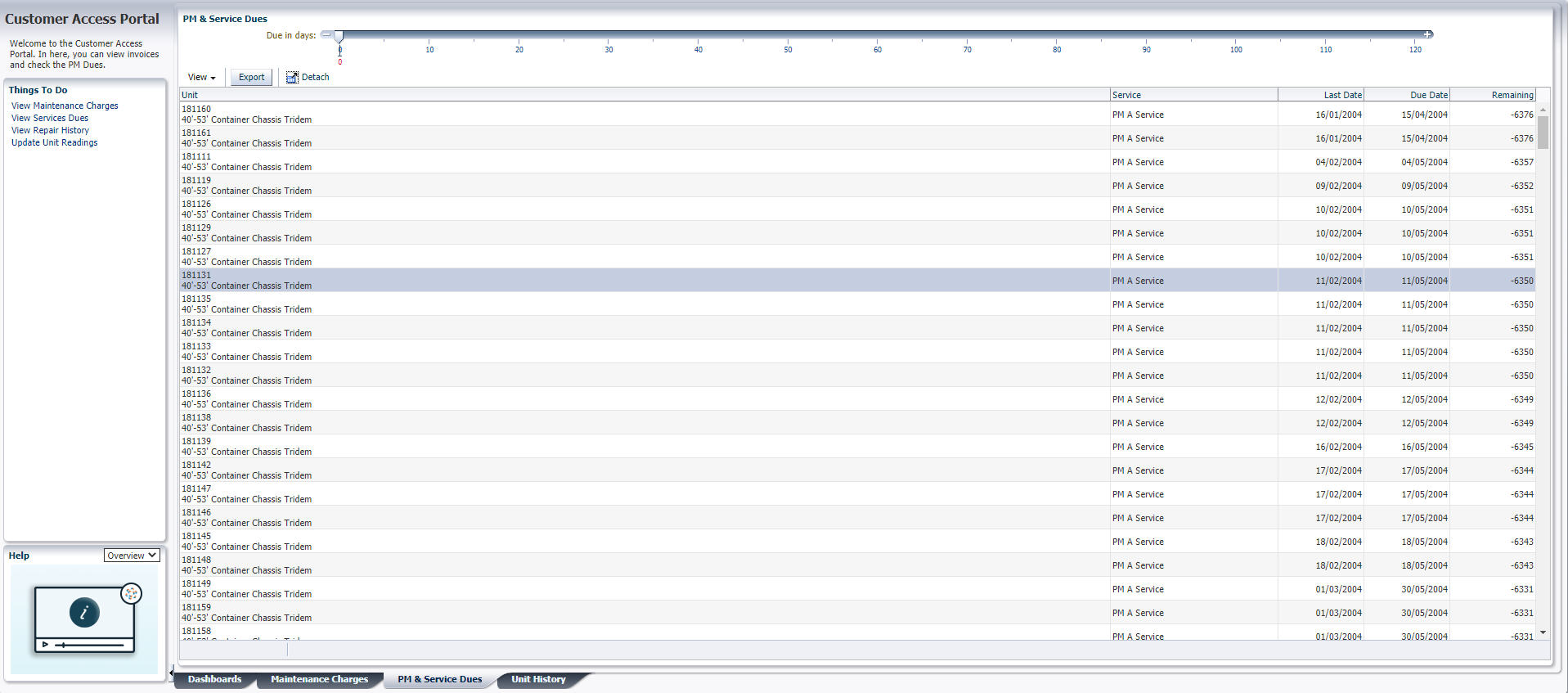 ---
Unit History & Unit Readings
This tab displays a rundown of all work orders done on the unit searched, as well as a history of readings. Clients are able to print invoices and also export this history into an excel sheet.

Clients are also able to update the readings of their units, this way when a clients PM's are reading based the unit will be updated on time.


Linking a customer record to the Customer Access Portal:

Linking customer access portal users (i.e. c1163cap) to a customer needs to be done in Forms on the following screen:
Admins → System Administration & Security → Assign Menu Access to Users → Customers tab